Selected Clients And Testimonials
Selected Clients And Testimonials
Selected clients
Trend Transformations
Trend Transformations has been an established franchise brand for 15 years, and has over 140 franchise owners worldwide. Combining the finest granites, quartz and glass with state-of-the-art polymer technology, every installation is individually produced to order and manufactured off-site
.

Countrywide Signs
Countrywide Signs have been a franchise brand for over 10 years. Countrywide Signs supplies, erects and maintains "For Sale" signs for Estate Agents and Letting Agents. Countrywide Signs has 60 franchisees in the UK and Ireland.

Cleaning Doctor
Cleaning Doctor is an established brand with over 50 franchise branches throughout the UK and Ireland. The franchise network, which was initially founded on its carpet and upholstery cleaning network, is currently expanding into four distinct but complementary lines of business in each territory.

Flutter
Flutter eyelash extensions are a new and exciting beauty service that accentuates the natural beauty of a client's eyes with lash enhancements that have weeks of staying power. They are applied in the comfort and privacy of a client's own home!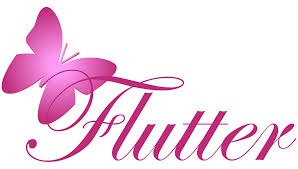 Just Falafel
Just Falafel is the biggest falafel fast food franchise in the world. The story of Just Falafel started in 2007 in the United Arab Emirates. Today the chain is present in more than 8 countries, and is fast expanding beyond.

Client testimonials
Assist With Solutions
"I have worked with Dug and his team for a number of years. In 2012, having analyzed fully our business development strategy, I felt that systemization was the key to future success. This system is based on Dug's many years as a Franchise Development Professional, with all the intricacies that this role demands, and you can really tell." – Andy MacDonald, CEO
The Financial Management Centre
"We transitioned our franchise business development in a timely and efficient manner with minimal disruption to our current workflow. I can't recommend them highly enough for their prompt and professional service." – Alex King, Managing Director