Tutor Doctor and Dan Monaghan's Search for a Better Franchisee
Recruitment Methodology Leads to Franchise Pipeline Solutions
Tutor Doctor and Dan Monaghan's Search for a Better Franchisee
Recruitment Methodology Leads to Franchise Pipeline Solutions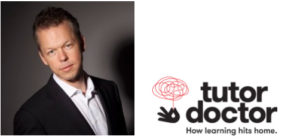 Client Background
Kindly referred to in many circles as "dialing for dollars", we franchising pioneers embraced this franchisee recruitment methodology with gusto. In my work with Tutor Doctor, we developed a high volume call center-based process to find serious leads for our recruiters.
But in recent years, our ability to cost effectively scale this model has hit a wall.
Seeking "Best in the World" Franchisee Recruitment
Our leadership team embarked on a top to bottom search for "best in the world" practices. Our primary goal: develop our own 21st Century world-class franchisee recruitment methodology, one that removed the constraints and biases inherent in the prevalent "dialing for dollars" approach. In other words,
"start over" with a clean sheet of paper.
Our objectives included learning how automation:
Can help reduce the drudgery of franchisee recruitment; i.e. calling every lead to prequalify and/or set up a next step with a recruiter
Can focus a recruiter on a small list of serious leads
Can help leads reach out and auto-schedule calls
Can help a recruiter easily use email and text messaging to nurture serious leads
Can monitor a lead's interaction with our emails and websites
Can rank those interactions to find serious leads
Can enable us to effectively communicate with leads longer than their initial new lead "courtship" period before they're archived
Can improve lead generation channel and program reporting
Can improve the ROI on lead generation programs
Can allow lead generation investments to be quickly redirected to channels and programs that create the most/best serious leads
Can enable smarter, automated brand storytelling to meet the needs of today's multi-generational internet-savvy brand shoppers
And of course, determine whether all these powerful franchisee recruitment benefits could be made available in a simple-to-use software application.
Franchise Pipeline Solutions STANDS OUT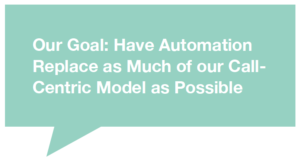 During our journey we encountered a new franchisee recruitment player in the US market, but a well-known player overseas: Franchise Pipeline Solutions (FPS). FPS is the US franchisee recruitment affiliate of it's sister company, the UK-based The Franchising Centre, Europe's largest franchise development consultancy.
FPS sells its methodology under the brand name Pro Prospector. It is the only franchisee recruitment option we examined that met all 11 automation goals outlined above. This advanced solution has been
operating for over six years in Europe and in the US for 1.5 years.
Our Assessment
Our team was highly impressed with the comprehensive nature of Pro Prospector. Because it was created by a franchisee recruiter, the software application is simple to use, with almost all major activities no more than 3 clicks away.
Our Decision and Direction
Pro Prospector was not selected for our future vision. Since we are a large technology company with in-house software development we decided to build a custom solution that would work seamlessly with our lead generation engine. That decision will save dozens of weeks in development and minimize the integration challenges of melding two different systems into one.
My Personal Recommendation
Take a Hard Look at Franchise Pipeline Solutions
However, any franchisor lacking the time, budgets and personnel to embark on this type of ambitious
and complex custom development project for franchisee recruitment, should take hard look at FPS
and Pro Prospector. I believe that the productivity improvements it delivers to a recruiter can be
profound.
The FPS methodology is tuned to a 21st Century franchise shopper
That shopper is counting on the Internet and online communication to deliver a rich initial research experience. Brands that frustrate these new-era shoppers will be disqualified as these serious leads move on to brands that "get it and get them."
Recent research shows that a serious lead will independently do about 75% of their research online prior to a live conversation. FPS and its Pro Prospector methodology meet today's Internet savvy leads where they're at, providing a recruiter with an optimized toolkit to find and nurture serious leads over time.
Dan Monaghan is co-founder of WSI, the world's largest digital marketing agency network and also managing partner of Clear Summit Group, an impact franchising organization that makes venture capital and private equity investments in early stage franchise and technology companies. The current portfolio consists of over 1,500 franchised units across 5 brands, operating in 87 countries.