Client Stories, Adventures and Results
Client Stories, Adventures and Results
Tutor Doctor and Dan Monaghan's Search for a Better Franchisee Recruitment Methodology Leads to Franchise Pipeline Solutions

"We encountered a new franchisee recruitment player in the US market, but a well-known player overseas: Franchise Pipeline Solutions (FPS). FPS is the US franchisee recruitment affiliate of its sister company, the UK-based The Franchising Centre, Europe's largest franchise development consultancy.
FPS sells its methodology under the brand name Pro Prospector. It's the only franchisee recruitment option we examined that met all 11 of our automation goals. This advanced methodology began over six years and has undergone constant enhancement since."

The leadership team at Hwy 55 Burgers Shakes & Fries was frustrated. Several years trying to generate and scale leads to catalyze a national expansion had yielded precious little for their significant investment of treasure and time. And of the leads they got, only a handful spoke with them month to month. Hardly enough to meet their expansion goals. They turned to Franchise Pipeline Solutions for a change.
From June to November 2017, 984 new leads were generated from franchisee recruitment portals
Upon launch in June 2017, 6,230 archived leads up to four years old were put into a reactivation
107 leads or 10.46% showed serious interest in the Hwy 55 story
282 archived leads or 4.5% reactivated and showed serious interest in the Hwy 55 story
A rich pipeline has begun developing for sales in late 2017 and into 2018
In just a few months, Hwy 55 signed one new master licensee and entered into agreements to open in seven international markets

In 2015, Franchise Pipeline Solutions (FPS) was asked to rebuild Trend Transformation's entire North American franchisee recruitment process using FPS's unique recruitment methods and solutions, already successfully in use throughout the United Kingdom for five years. The effort involved revamping everything from lead generation budgets and programs, storytelling strategies (both online and email), lead qualification criteria and methods and how their recruitment pipeline would be managed step-by-step. Here's their story.
Outcomes
30x faster response to new leads than before
60% improvement in Qualified Prospects
50% improvement in new signed franchisees

Having established themselves as a viable business venture, Countrywide Signs had successfully gone through the process of becoming a franchise. The consultancy who helped them develop their franchise model had no real experience in how to find franchisees. Countrywide Signs was spending a lot of money in the wrong areas without success.
Countrywide Signs was introduced to Dug Aylen who specialized in franchisee recruitment. They had 6 franchisees at that time…9 years later they had 64…
Outcomes
Strong Network Lowest franchise failure rate in the country
Profit Generated additional royalties of $2 million
Re-engagement 30% of franchisees re-engaged from a lead list more than a year old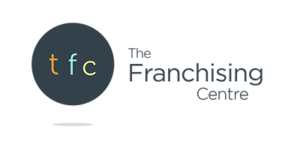 In 2012, The Franchising Centre carried out a comprehensive Mystery Shopping study on the franchisee recruitment processes of all active franchisors in the UK. Two franchise companies stood head and shoulders above the rest as having the best approach, processes and solutions to communicating with franchise leads. Having realized that Dugan Aylen was attached to both brands, one of the directors, Paul Monaghan initiated contact and a joint venture company was eventually formed
called the Franchisee Recruitment Centre, adding a new division to
The Franchising Centre…
Outcomes
Premier Recruiter a fully-outsourced franchisee recruitment solution
Pro Prospector allows a franchisor's internal franchisee recruitment team to work exclusively with Qualified Prospects rather than contacting every franchise lead